Kate Ahl Presents
Pinterest Agency Pro
A 16-week group coaching program to help you learn how to be a first-class Pinterest management professional.
We've moved to kateahl.com (click the link below to learn more).
Want to be a Pinterest management professional but don't know how to stand out in a sea of VA's?
Pinterest Agency Pro is a jam-packed 16-week coaching program that will help you create your perfect Pinterest marketing business!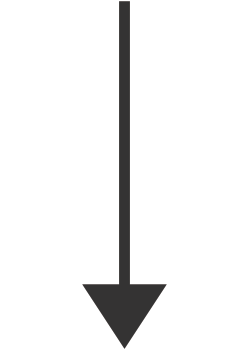 Building a strong business is HARD!
I know how hard it is to build a Pinterest Management business. I've spent 6 years growing Simple Pin Media to be one of the largest Pinterest management companies. In 2019, we made $900,000 from working with organic Pinterest management clients. I know when you build strong business foundations, your clients tell more people how awesome you are and your company grows. I'll help you build the Pinterest marketing business the fits you!
Find Your Ideal Client & get more clients!
I won't suggest cold calling or leaving hilarious LinkedIn messages with crazy emoji's. Not my style. I believe when you create awesome offers, clear pathways and stellar communication clients will come knocking on your door.
I've developed a framework for growth that will help any entrepreneur grow a professional Pinterest management company. We've put that all into Pinterest Agency Pro — our 16-week group coaching program for Pinterest management professionals. (You're NOT a VA!)
Over 16 weeks, the program will be broken down into 7 units. Each unit will include a series of pre-recorded lessons and PDF notes. Following the lesson, we will have a coaching call to discuss the materials. Then it's time to make progress. Each student will be asked to take action on the material and share their progress.
Unit 1 — Strong Foundations for Growth
Do you know who you are as a business owner? Fact-finder, visionary, quick-start, growth-minded? Together we will walk through who you are as a business owner, the type of business you want to create and develop the core values of your company.
After the first phase of self-discovery, it's time to build or refine your services, decide how much you'll charge (or raise prices), and develop policies, and contracts.
If you've already been in the business a while, we will take time to review what's working and not working as well as learning how to streamline your offers.
Unit 2 — Bring on the clients!
You may be tempted to take anyone that wants to throw a payment your way, but that will quickly lead to burnout.
Before your first, or 15th client call, it's important to determine how you will qualify who you will work with. Taking anybody and everybody is definitely a place to learn, but there will be clients you know you won't be able to serve.
Build your perfect fit, potential fit, and not-a-fit system to quickly and easily qualify your clients. Then create and/or refine your discovery call system
If you absolutely MUST do beta work to learn, find out the proper system, what to charge, and how you learn from your time in beta. 
Unit 3 — Onboard your dream clients effectively!
You don't have time to be confused and neither do your future clients.
Onboarding is the first chance a client has to see how you really work. Let that leave a lasting impression on them by easing their fears and worries of buyers' remorse.
Let them see you shine with your system, communication, and efficiency with your newly created or refined process.
In this unit, we will cover how long your onboarding should be, what emails you should send, the welcome packet, and the checklist you'll create for yourself to make sure you don't miss any steps.
Unit 4 — Communication is everything!
Communication has the power to keep your clients around for a long time.
Every client you work with wants to feel valued, seen, and cared for as you work on their social media marketing. You can't just sign them up, send them a bill, get to work on their account, and go dark. They will be left to wonder what you are doing when you are doing it and how well it's going.
Monthly reports, checkpoints, and necessary boundaries make for a beautiful client relationship in which everyone is happy. You'll see how Simple Pin does this for our clients and what keeps them happy even when the numbers are down.
In the unfortunate event that a client has to leave, we will help you create an offboarding report and system that will leave a lasting impression even after they are gone. (Hint…this leads to them coming back if they left on good terms.)
Unit 5 — When client work gets hard….and it will.
I wish I could tell you that working with clients is sunshine and roses but it's not. Sometimes you'll make mistakes and sometimes the client will. Regardless, you have to be prepared to troubleshoot when it gets rough.
Whether it's client communication, your Pinterest marketing, or onboarding, it can feel really overwhelming when your systems are out of whack. Establishing your troubleshooting systems now will help you feel a little less freaked out when the unexpected happens. And it will happen.
Unit 6 — Marketing Yourself!
You're crushing it at Pinterest management. You know it, your clients know it, but how do you tell people on social media without sounding like one of those bro marketers that want to sell you the $10,000/day dream business?
There is a way that feels right for you and can get you more clients. Figure out what marketing method works best for you, how to incorporate it into your workweek, and build a marketing system you can sustain without forsaking your client work.
Unit 7 — Scaling Your Business
Each business owner needs to decide how big of a business they want to grow. A services-based business needs people to grow and expand which means you'll have to dig deep on your personality and if hiring, training, and leading people is in your wheelhouse. This could be a small, mighty team or it could mean 50 employees.
After growing Simple Pin Media to 38 employees, I can help you with hiring, training, and growing a team. I'll share with you everything from application, interview, hiring, training, and how to evaluate if they are the best for your team.