"Through Promoted Pins (Pinterest Ads), we have successfully launched our latest Living Well Planner and reached a wide range of new customers. Through expert information and great communication, in addition to breaking down all of our Pinterest analytics, this has ensured us that our promoted pins are profitable and new avenues for growth are generated."
– Heather for Living Well Spending Less
Are you struggling to get the results you want?
A lot of businesses are!
The constant changes on the platform, the lack of support, the confusion…
Luckily For you
we LOVE what we do!
Our team of Pinterest marketers, ad strategists, and designers stay up to date with the latest changes on Pinterest, build thought-out campaigns, and strive to get the BEST results for YOU!
We are the Simple Pin Media Pinterest Ads Department
Dedicated to elevating your business through Pinterest ads management and paid advertising.
If you don't have a full team…
it's almost impossible to do everything the right way!
"I participated in a recent Promoted Pin Campaign intending to increase my email subscribers and my audience. The month-long promotion was successful on both goals!
Erin and Elysha gave me excellent email platform advice and how to capture subscribers.
The ad graphics and copy were exceptional!"
– Karen, Supper Sanity
---
We are driven by 3 core values
Our PINTEREST PAID ADS Services
PINTEREST ADVERTISING
STARTER package
Let's get started! The starter package is an 8 week minimum duration. Starting at $3200
Campaign Build
Strategy
Ad design
Launch
Optimize
---
pinterest advertising
MANAGEment
Your 8 week Starter Package has come to an end. Now it's time to grow and scale! It would be our pleasure to continue managing month to month for you.
Optimize
Manage
Scale
Additional Campaigns
---
---
---
"After setting up our Pinterest Ads and seeing that their performance was lacking, I decided to dive in to some consulting with Erin. WOW! So grateful to have her guidance and explanations to help turn the table on our ads and allow me to get a much better understanding of 'what' and 'why' in the ads dashboard. The perfect balance of giving me direction and also setting me loose to manage my ads! My only regret was not reaching out for help sooner!"
– Heather Moritz, Moritz Fine Designs
---
ARE WE A GOOD FIT FOR EACH OTHER?
Our team doesn't work with just anyone.
---
---
We work with business owners who are ready to invest in their business through Pinterest ads management services. We work with proven products, courses, and offers.
---
WE WORK WITH:
E-commerce
physical product sellers
webinar / course creators
lead generation
WHO:
have a minimum of $3k per month dedicated to Pinterest paid ads spend, in addition to our services.
understands that advertising on Pinterest is a marathon, not a sprint.
has a proven product or offer.
can allow our team to take the wheel.
DOES THIS SOUND LIKE YOU?
---
Each campaign we build is different from the next.
We tailor YOUR campaigns to fit YOUR needs.
YOU'LL GET…
---
---
A Strategist
An Ads Manager
A Creative Designer
---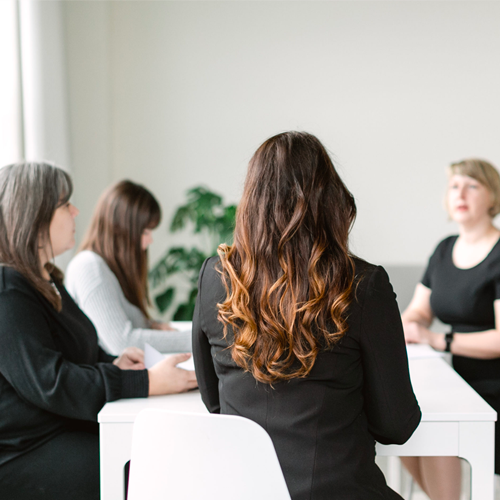 ---
Our management packages start at $3200 per 8 week term length. Monthly management rates apply after the 8 week duration.
---
"We are so thankful for my call with Erin and the Simply Ads team. They helped us get a clear direction and make some great changes for maximum optimization. The call paid for itself just by adjusting one of our ads. Would highly recommend doing this to make sure you are on the right track."

Troy, Cove Prints
---
As with all advertising, we can not guarantee results…
but we can show you this!
---
---
---
Are you ready to
take your business to the next level with Pinterest PAID ADS and have…
a proven product
a Pinterest optimized sales page
MINIMUM of $3000 per month ad spend (for a minimum 8 week duration)
the ability to let us do the work!
---
book a discovery call below
---
---
If you're not quite ready for full management,
We can still help!
---
The Simple Pin Ads Society is a monthly membership where we teach you the ins and outs of Pinterest advertising through trainings, LIVE Q&As, hot seats, and our community forum.
This option is perfect if you have an in-house marketing/advertising team, if you're business savvy but just need some guidance, or if you've run ads on other platforms but just need to get to know Pinterest.
---
Our Pinterest advertising experts are ready to help you! Whether you've already started ads and need help with optimizations and scaling, or you need some help with set-up, our experts will walk you through the steps.
Let's dive deep into Pinterest advertising together. The one hour video consulting call will give you the confidence you need to continue running ads on your own!
---
---